Fragrances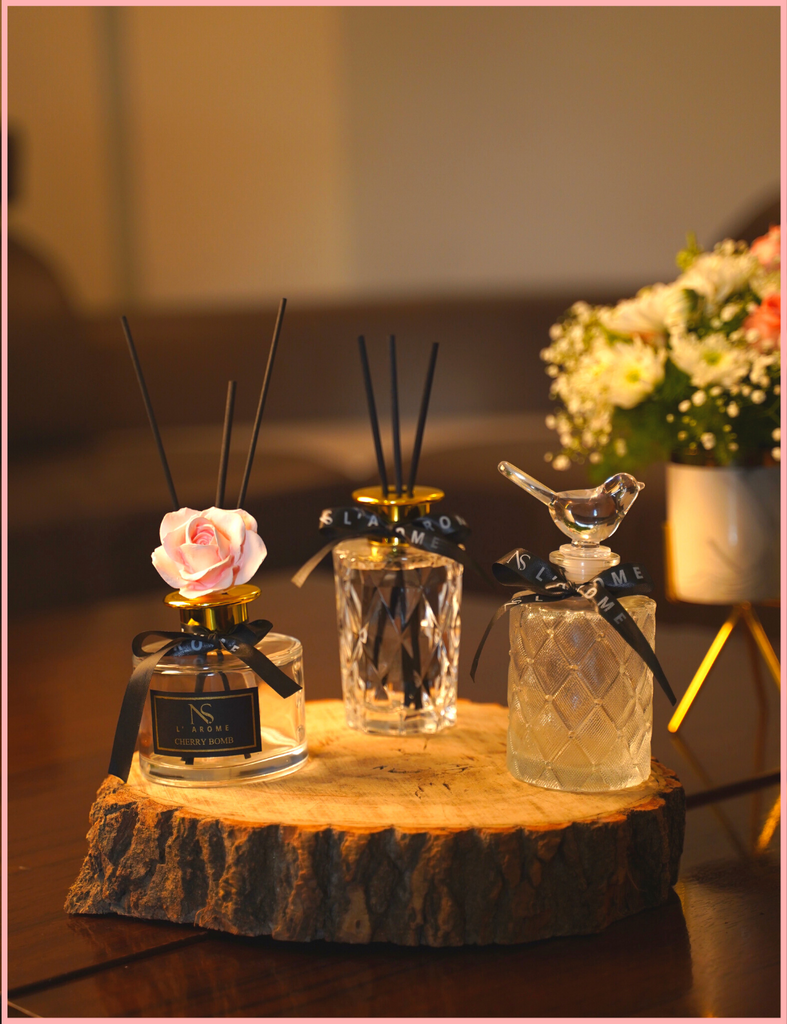 WINTER WOODS

A sensual blend of exotic woods, rich musk, white amber and patchouli with the warmth of smoked vanilla bean creates the aroma of a majestic winter forest. The smell warms your home when the evenings start to roll in.

CRISP MANDARIN

Zesty lemon and sweet mandarin are blended with fresh basil and hints of delicate neroli to evoke the essence of Italy's Amalfi Cost.

FRENCH VERVEINE

An exotic blend of french verbena combine with richness of Bulgarian rose and hints of Orange bergamot and rosewood to create a sultry aroma.

SECRET GARDEN

Discover secret garden, A deep Floral fragrance that unfolds like a bouquet of freshly cut flowers, combining warmth of cedar-wood and hints of golden minosas. This scent will leave your room smelling like a floral heaven.
This scent is inspired by creating memories, it will create a story fir you when and wherever you place it.

EGYPTIAN COTTON

This scent reminisces of a summer breeze. With exhilarating fresh notes of lilac and jasmine mellow into soft cedar and orchid this scent creates quintessential aroma to lift your spirits.

CHERRY BOMB

This fruity Floral fragrance blends of just-ripe black cherry is wrapped in a bouquet of sweet orange flowers & Ylang Ylang, then mellowed down by hints of vanilla to create a mouthwatering aroma of a Cotton candy. this scent will linger in your room for hours and hours!